Dr. Clinton Lepetich Pediatric Dentist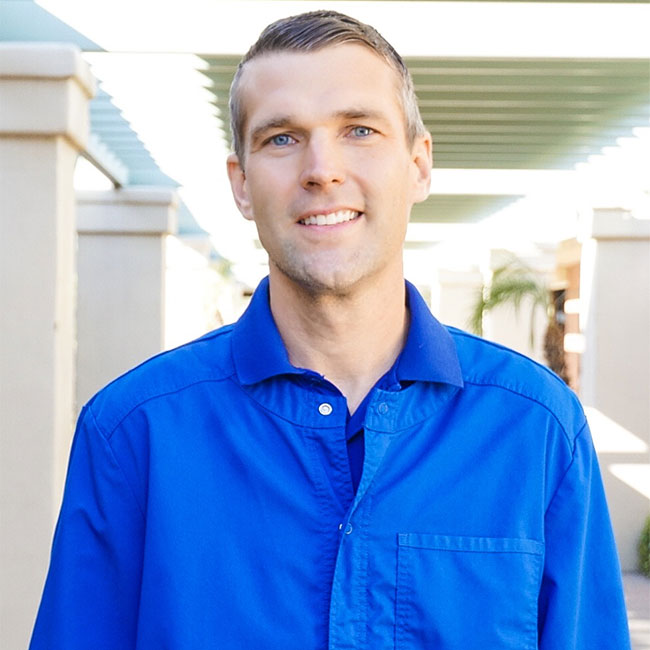 Dr. Lepetich has a long family history in the Valley having been born and raised in Tempe, AZ. He attended many of the same local schools as our patients including Waggoner Elementary, Kyrene Middle School and Corona Del Sol High School. Following the example of his father, an Obstetrician, he desired to make a difference in the lives of others and decided at an early age that dentistry was in his future. He is passionate about dentistry and the role that oral health can play on children's attitudes, emotions and overall good health.
After receiving his Bachelor's Degree from Arizona State University, Dr. Lepetich attended dental school at A.T. Still University of Health Sciences, was awarded his Doctor of Dental Medicine degree, and was authorized and licensed by the Arizona State Board of Dental Examiners in 2012. He completed his pediatric residency at Loma Linda University and joined Children's Dental Village in July 2014. Dr. Lepetich is a recipient of the prestigious Richard C. Pugh Achievement Award for outstanding performance on the American Board of Pediatric Dentistry Examination, placing him in the top 3% of all candidates in 2014.
While Dr. Lepetich may be new to seeing patients as a pediatric dental provider, he is truly not new to Children's Dental Village. In 2006, during college, he interned for Children's Dental Village which ignited his passion for pediatric dentistry. While interning for our practice, Dr. Lepetich found an environment and culture that he believed in and set a goal to mold himself after the philosophies of the doctors at Children's Dental Village. During his undergraduate and doctoral degree studies, he had been a regular visitor of Children's Dental Village melding his studies with observation time to become the most complete and compassionate pediatric dentist possible. Dr. Lepetich believes that caring for a pediatric patient is more than diagnosing and completing a procedure and that every child should be treated like he would his children. While working side-by-side with Dr. Longfellow, Dr. Lepetich developed such a strong interest in orthodontics that he completed additional instruction in the delivery of orthodontic care for his patients in addition to pediatric dentistry.
Dr. Lepetich has been married to his wife Michelle for 5 years. They have a daughter Marlee and a son, Nolan. His interests outside of dentistry include spending time with his family, competing in endurance cycling events and mentoring youth as a Scout Leader. He also has been a part of medical mission trips to Nicaragua, Honduras, and Ecuador. Dr. Lepetich is excited to join Children's Dental Village and continue the tradition of excellence.