Emergency Dental Services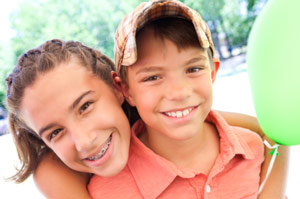 Children's Dental Village realizes that emergencies do not always happen during business hours. Should an emergency arise, please call the office at 480-838-6949. If the office is open, we will see your child as soon as possible. If the office is closed, listen for contact information for the doctor on call. Dental emergencies often include:
Toothaches - Clean the area of the affected tooth thoroughly. Rinse the mouth with warm water and use dental floss to dislodge food if needed. Do not place aspirin on the gum tissue or tooth as tissue irritation can occur. If there is swelling visible on the gum or cheek, or a bubble on the gum tissue, please call our office immediately.
Cut/Bitten Cheek, Lip or Tongue - Clean the area gently with a cloth. Put cold compresses on area to keep swelling down. If bleeding is excessive or does not stop after 15 minutes with pressure applied, contact Children's Dental Village.
Chipped or Broken Tooth - Rinse the mouth with warm water to clean the area of injury. Utilize cold compresses to control swelling. Locate and save broken tooth fragments as we may be able to rebond the fragment. Place fragments of tooth in milk or water immediately. Contact the office as soon as possible and bring the fragment with you to your visit.
Knocked-Out Tooth - Locate tooth and handle by the crown. If the tooth is dirty, rinse with water. Do not remove any tissue fragments. If possible, gently insert and hold tooth in socket. If tooth cannot be reinserted keep tooth moist at all times by placing in an emergency tooth preservation kit, a cup of milk, or a cup of water with a pinch of salt. Contact us immediately! Time is a critical factor in saving a tooth. In most cases, baby teeth are not reinserted due to potential damage to developing permanent teeth; but follow the instructions and call our office.
Possible Fractured Jaw - Apply cold compress to control swelling. Take patient to nearest emergency room.