Patients with Special Needs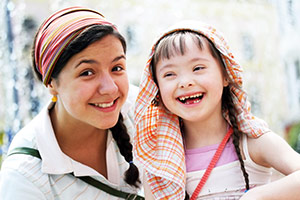 All patients are special, but those who need additional attention and care will find a team fully dedicated to providing a safe and compassionate environment.
Dr. Padilla and Dr. Lepetich are all uniquely qualified to understand the symptoms related to specific health conditions and how they may affect your child's oral health. In turn, they recognize that children with sensory or developmental concerns may simply respond better to an alternative approach. Please tell us if your child has any special need that we may need to be aware of so that we can direct care for your child in the best way possible. This includes but is not limited to autism spectrum disorder, aversion to lights or loud noises, sensory integration concerns, or hearing/vision impairments.